Asian football powerhouse Japan were one of the teams given a free pass into the second round of the Qatar 2022 FIFA World Cup qualifiers in the AFC (Asian Football Confederation) section.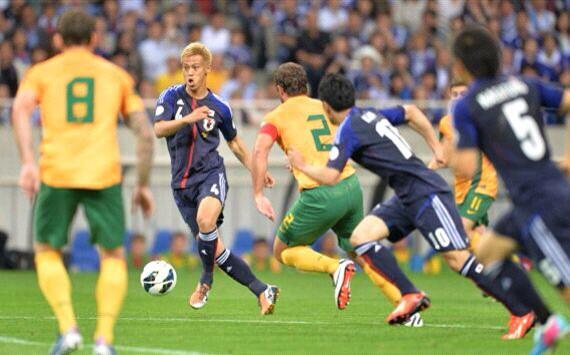 12 teams contested the first round via the popular home and away leg. At the end of proceedings, six teams emerged to join Japan and the other 33 teams drawn bye into the second round. The 40 teams at this stage of the qualifiers were then drawn into eight groups of five teams each.
Japan are the top seed in Group F and they have a perfect record at the end of their first fivegames in the group. They have lived up to their status as the top seed in the group. They have a five-point lead over Tajikistan in second place despite playing one game less than their nearest challenger. The other teams in the group are Kyrgyzstan, Myanmar and Mongolia.
The Japanese team is on course to qualify for the third round of the qualifiers. The eight group winners and the best four runners-up will secure a berth in the next round. The 12 qualifiers will then be drawn into two groups of six teams each.
The top two teams from the two groups will qualify automatically for Qatar 2022, while the two third-placed teams will battle it out via the aforementioned home and away format to determine the team that will represent Asia in the inter-confederation playoffs. The Asian representative will qualify for Qatar 2022 if it sees off the team from the other continent.
Japan have been dominant in Group F in the second round of the qualifiers. They have scored an impressive 27 goals from five games in the group. They need at most three wins from their remaining five matches to secure top spot in the group.