Arsenal have been boosted with the news that Japan international TakehiroTomiyasuhas recovered fully from injury and returned to full training ahead of the Premier League clash with fellow London club Brentford this weekend. The Japan national team defender has been injured since the Carabao Cup semi-final second leg clash with Merseyside giants Liverpool atthe Emirates Stadium last month.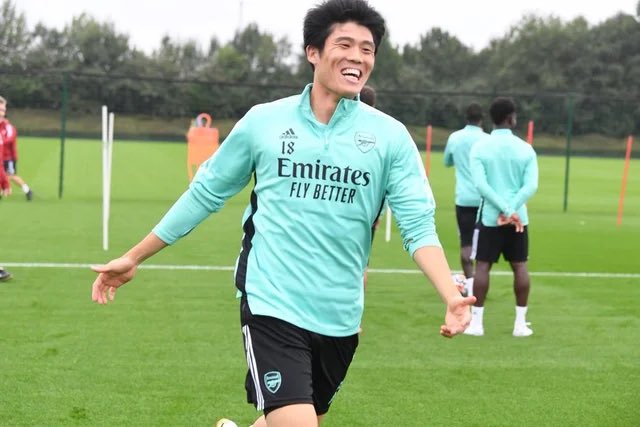 Tomiyasu has been a regular in  the starting XI since the Japan international joined North London team Arsenal from Italian club Bologna on deadline day of last summer's transfer window. He had been available for selection throughout the course of this season before the FA Cup third round defeat to English Championship side Nottingham Forest last month.Tomiyasumissed the 1-0 away defeat to Nottingham Forest due to tight groin and the injury kept him out for two games including the Carabao Cup semi-final first leg clash at the home of Liverpool which ended in a goalless draw. He had picked up the groin problem during the controversial 2-1 home defeat to defending champions Manchester City in the Premier League at the start of last month.
Arsenal manager Mikel Arteta admitted that Japanese utility player Tomiyasu was rushed back from injury for the Carabao Cup semi-final second leg clash with Liverpool as his team exited the competition via a 2-0 aggregate defeat after the second leg ended in a 2-0 home for the Gunners via a pair of goals from Diogo Jota. The Portugal international scored a goal in each half to lead Liverpool into the Carabao Cup final ahead of Arsenal.
Tomiyasu aggravated the abovementioned groin injury during the second leg match with Liverpool and that forced him to miss the next two games, a goalless home draw with Burnley in the league and the 1-0 away win over Wolves. The Japan international has returned to full fitness and he's available for selection ahead of the London Derby clash with Brentfordon Saturday.